"Menstrual Education gives girls in rural communities the building blocks to rebuild their lives and, eventually, their country."
MOHCAM is nonprofit organization which promotes the rights of women and girls who are victims of Gender Base Violence. Mohcam advoctes and fights against all abuses faced  by women and girls. Mohcam empowers victims with Leadership silks which Inspires, transforms, Motivates and Promotes  justice. Mohcam also propagates a culture of peace building in homes and communities . Mohcam works with schools and communities in Cameroon.70% of Adolescent girls in rural schools have no access to Portable and Safe Sanitary Pads Products.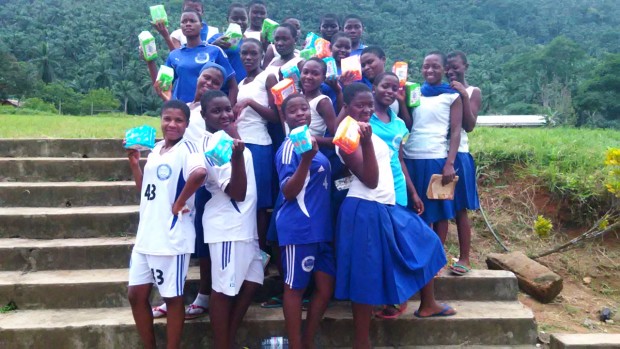 The Sanitary Pads Campaign for Underprivileged Girls in rural communities seeks to give the girl child an equal chance to compete and lead a fulfilled life.Girls in Cameroon miss 4 days of school per month on average when they are menstruating due to a lack of menstrual hygiene knowledge and resources.They are pulled out of school, married early, and are more likely to be subjected to violence.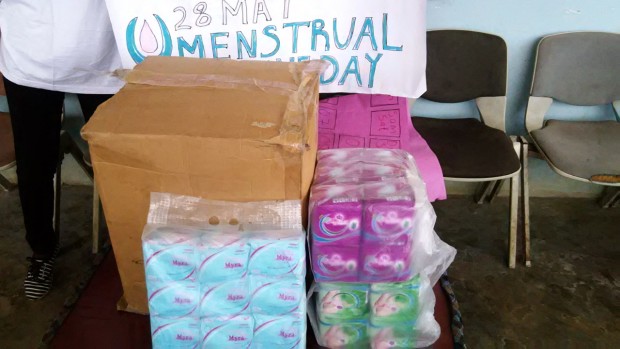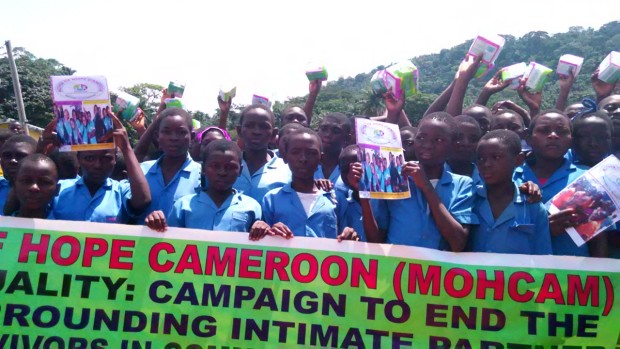 They are faced with teenage pregnancies,and are highly  exposed to infectious diseases like HIV/AIDS. 5.7% school girls get pregnant at the age of 15-19. Contraceptive usage among adolescent is 12.2%, Girls in rural communities also have less opportunity to be educated, are more at risk of gender-based violence, breast ironing and they are faced with greater risk of economic and sexual exploitation. These challenges and other obnoxious cultural taboos as concerns menstruation negatively affect the admission and retention of girls in schools.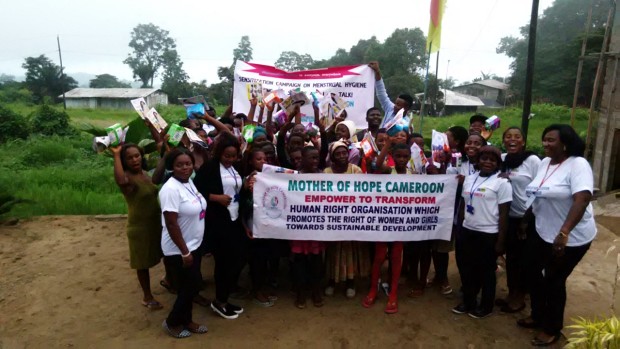 With your Sanitary Pads donations girls in rural communities will become more confident,will have a  high self-esteem, and this will reduce shame about puberty and their bodies. Mohcam believes that your donations will increase school attendance rates and will improve girls' quality of education, and by effect, their economic opportunities.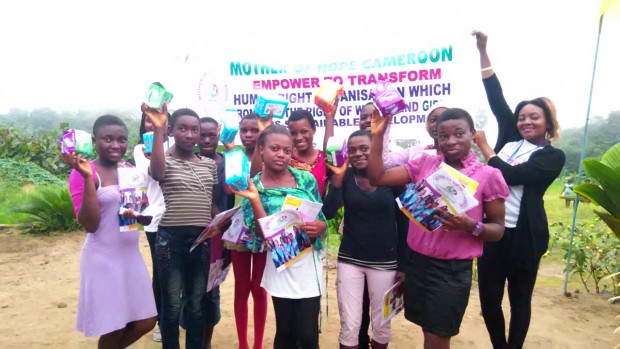 The Sanitary pads campaign is aimed at donating sanitary pads to 5Million underprivileged girls by 2020
–  Improve school attendance among rural girls
-Provide rural girls with sustanible sanitary pads and comprehensive menstrual education
– Increase the self-esteem and creativity of rural girls to fight against poverty
The Sanitary Pads Campaign targets school-going girls from rural communities.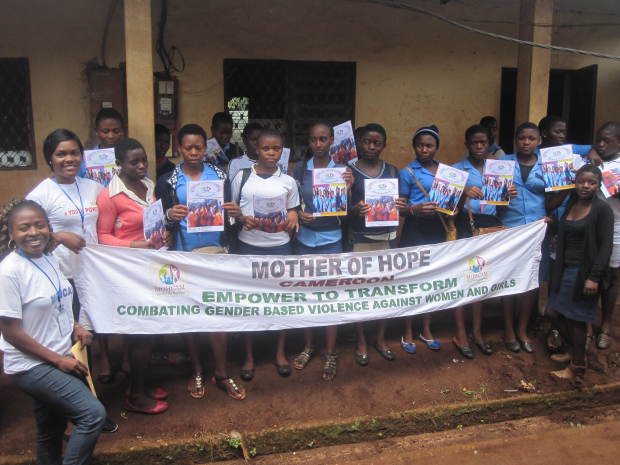 Mohcam is raising funds to distribute free sanitary pads and Mohcam's health magazine to all underprivileged girls in rural communities in Cameroon.